Norway Itinerary: 7 Days of Nordic Wonder
Norway, a land of staggering natural beauty, is a dream destination for many travelers. Its landscapes shift dramatically from bustling cosmopolitan cities to quiet, serene fjords. Ancient echoes of Viking legends intertwine with modern Scandinavian design, offering visitors a rich tapestry of experiences. Suppose you've ever dreamt of embarking on a Norwegian odyssey but have just a week to spare, fear not. This 7-day itinerary is meticulously crafted to guide you through Norway's finest attractions, ensuring that every moment spent in this Nordic paradise is unforgettable. Whether you're a seasoned traveler or a curious explorer setting foot for the first time, Norway's magic awaits.
Day 1: Oslo – The Vibrant Capital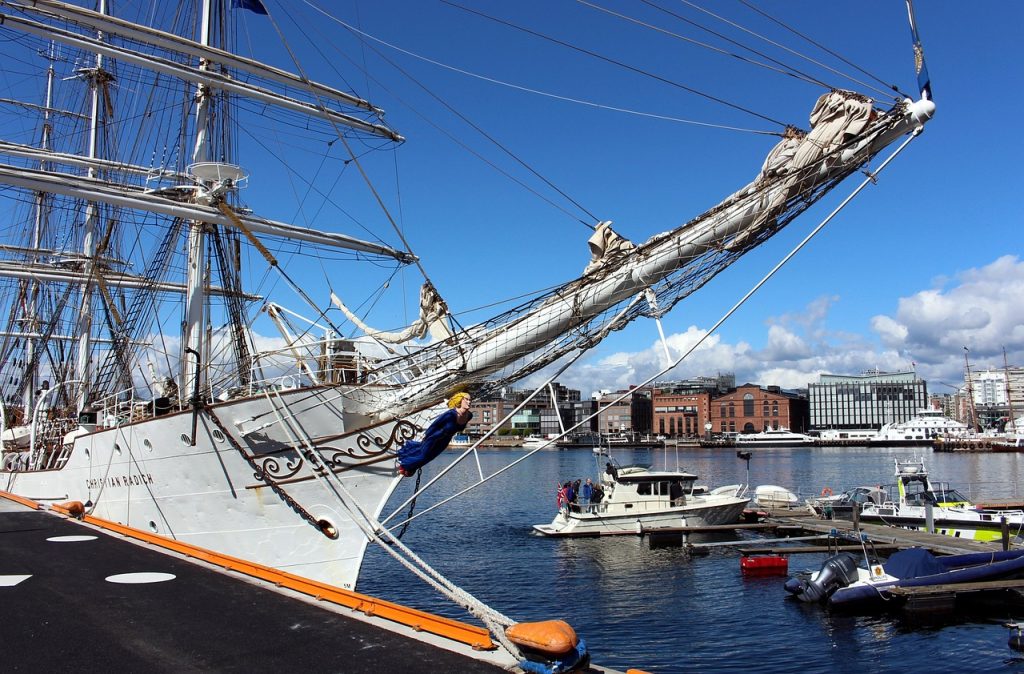 Start your journey in Norway's capital, teeming with history and modern marvels. Delve into the city's rich Viking past, immerse yourself in art at one of its many parks, and wind down at a bustling waterfront.
Viking Ship Museum
Here, on the Bygdøy peninsula, well-preserved Viking ships and artifacts await. Notably, the Oseberg, Gokstad, and Tune ships once served as burial vessels, shedding light on ancient funeral practices.
Vigeland Park
A majestic outdoor gallery, Vigeland Park or Frogner Park, showcases over 200 sculptures by Gustav Vigeland. At its heart, the iconic monolith with intertwined human figures represents life's cycle.
Aker Brygge
This contemporary waterfront, replete with eateries, boutiques, and bars, is perfect for an evening of relaxation.
Day 2: Bergen – Gateway to the Fjords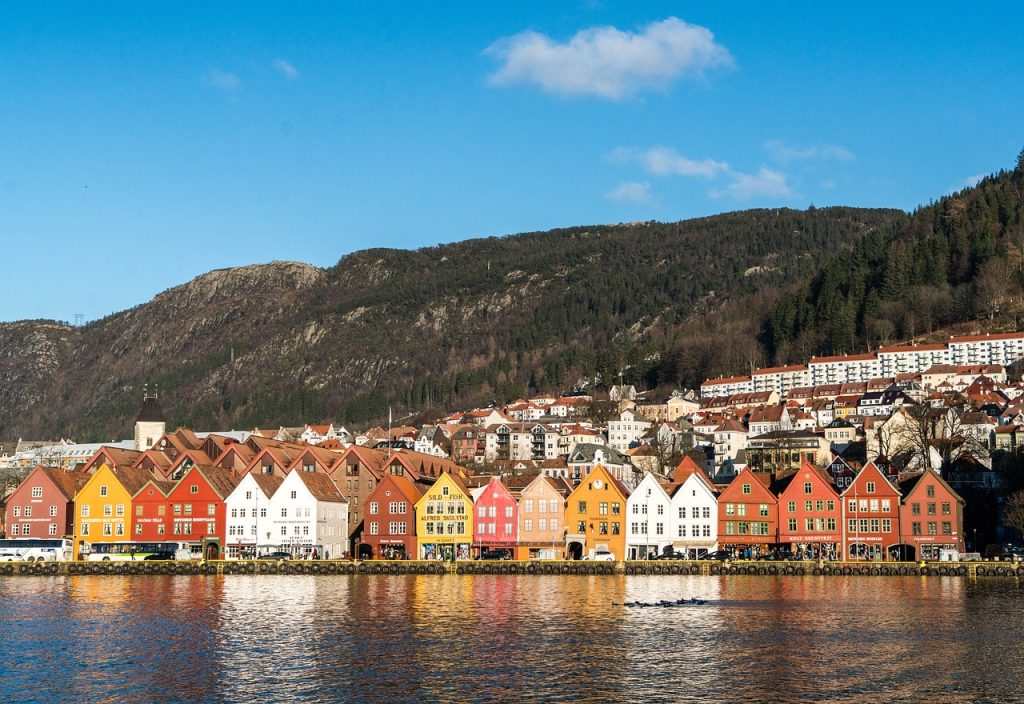 Awaken in Bergen, where the mountains meet the sea. Bask in panoramic views atop a local favorite mountain and trace centuries-old trade tales in the city's historic heart.
Mount Fløyen
Reachable via a funicular railway, this peak offers unrivaled views of Bergen's cityscape and verdant surroundings.
Bryggen
Bryggen, with its vibrant wooden buildings – a UNESCO World Heritage site, stands as a vestige of the city's Hanseatic trade epoch.
Day 3: Fjord Exploration – Nærøyfjord and Geirangerfjord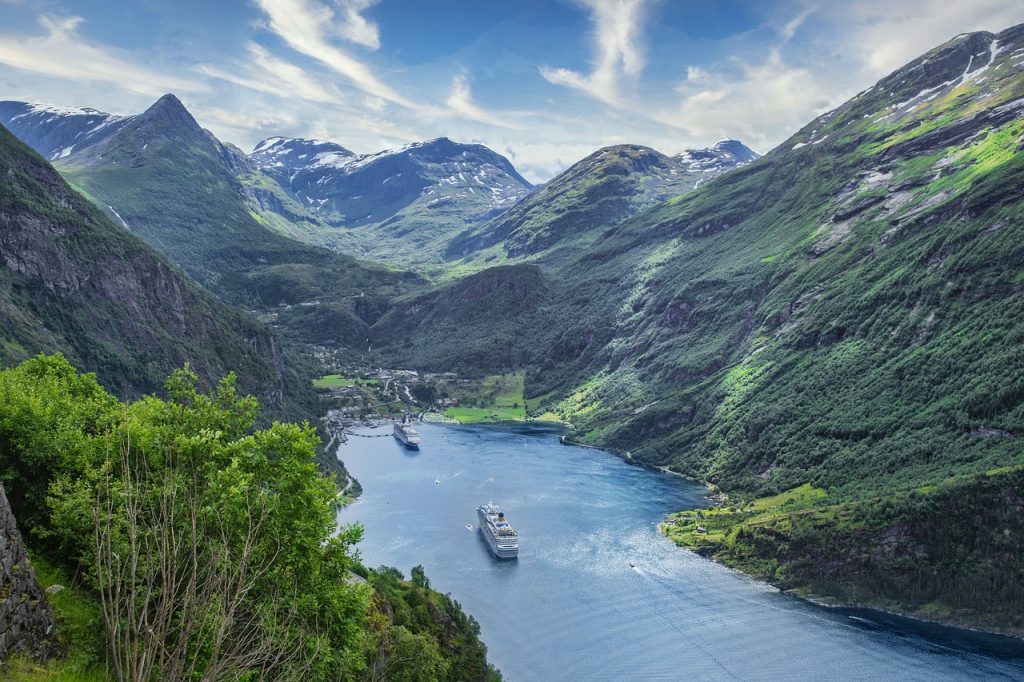 Experience the ethereal beauty of Norway's fjords. Sail through narrow fjords hugged by towering cliffs and be captivated by cascading waterfalls.
Nærøyfjord
As Europe's slenderest fjord, it's framed by cliffs soaring up to 1,400 meters.
Geirangerfjord
This fjord's crowning glory is the Seven Sisters waterfall – a spectacle of nature where water tumbles down the fjord's sheer cliffs.
Day 4: Ålesund – The Art Nouveau Town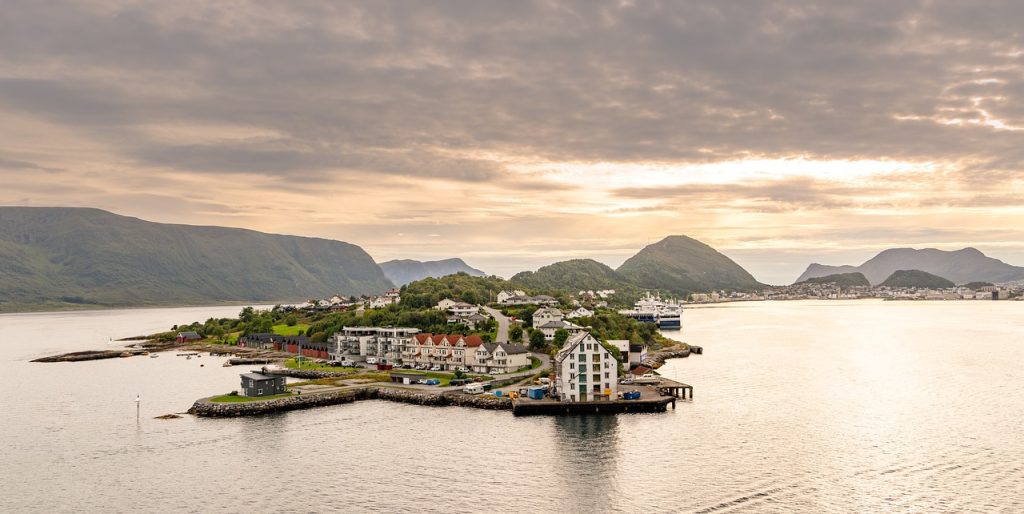 Unearth Ålesund's architectural treasures and maritime legacy. Ascend a mountain for awe-inspiring vistas and step back in time at a local museum.
Sunnmøre Museum
This museum's expansive open-air section features 55 historic buildings, while its boat collection, punctuated with Viking ship replicas, traces the region's seafaring traditions.
Aksla Mountain
From its summit, drink in panoramic views of Ålesund, set against a backdrop of sea and islands.
Day 5: Trondheim – History and Modernity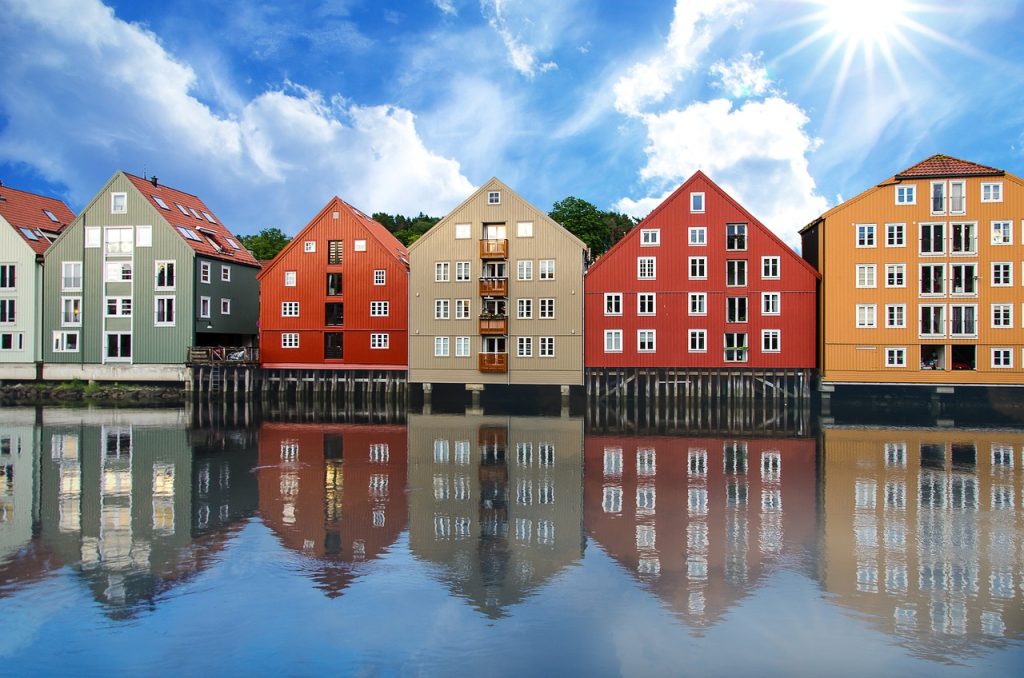 Discover Trondheim, where the past coexists with the present. Marvel at a grand Gothic cathedral and amble along cobbled streets echoing tales of yesteryears.
Nidaros Cathedral
This cathedral, constructed atop King Olav II's burial site, is an architectural gem that narrates tales of Norway's religious past.
Old Town Bridge & Bakklandet
Featuring the emblematic red houses and leading to Bakklandet, this area, with its ancient streets, whispers legends of the olden days.
Day 6: Tromsø – Chasing the Northern Lights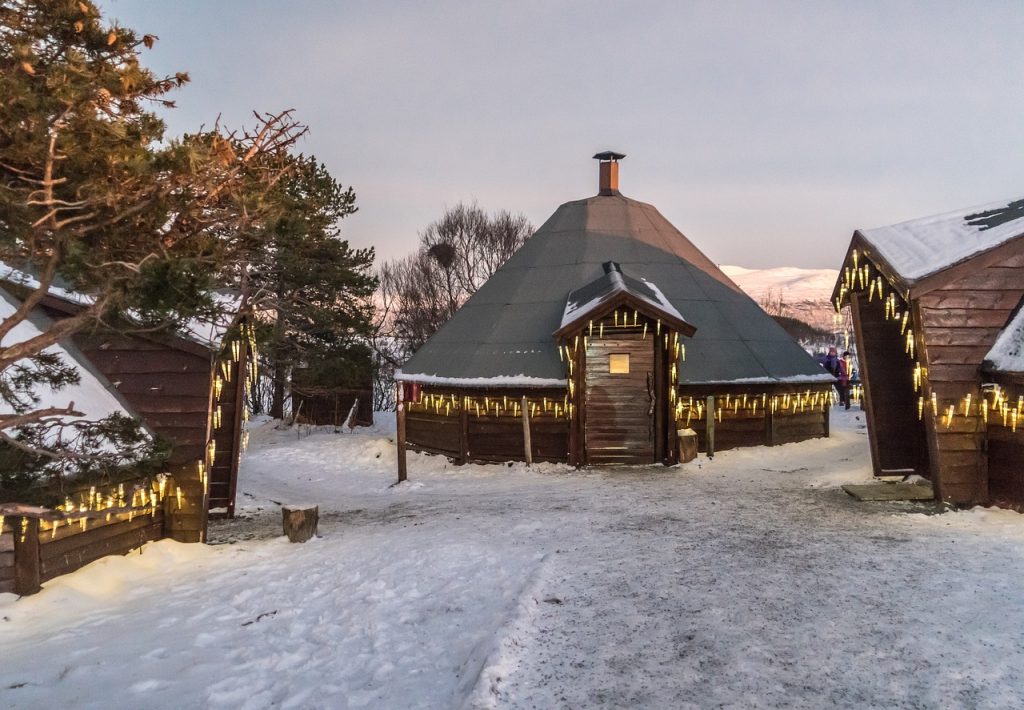 Journey to Tromsø, the Arctic's doorway. Dive deep into polar histories during the day, and if the season allows, chase ethereal northern lights by night.
Polar Museum
Here, exhibits detail the challenges of Arctic life, focusing on hunting and intrepid polar expeditions of yore.
Northern Lights (Seasonal)
When the night is clear, the sky dances in hues of green, pink, and violet, creating memories for a lifetime.
Day 7: Back to Oslo and Departure
Relax and reminisce in Oslo, absorbing any missed sights and gathering souvenirs that encapsulate your time in Norway.
Summary
In the span of just seven days, this Norway itinerary offers travelers a sweeping view of the country's diverse landscapes and rich history. From the urban allure of Oslo to the enchanting fjords and the Arctic wonders of Tromsø, Norway promises an array of experiences. Whether you're marveling at centuries-old architectural marvels or chasing the ethereal Northern Lights, every day in this Nordic wonderland presents an opportunity for adventure and discovery. As you embark on this journey, ensure you soak in the culture, savor local delicacies, and embrace the unparalleled beauty Norway generously offers. Safe travels and may Norway etch lasting memories in your heart!