Trondheim City Guide: Explore the Jewel of Central Norway
Welcome to our Trondheim city guide, where we will help you uncover the best attractions, experiences, and hidden gems in this beautiful Norwegian city. Rich in history and culture, Trondheim boasts stunning architecture, lively nightlife, and a thriving culinary scene. Dive into our comprehensive guide to make the most of your visit.
Trondheim Attractions: Must-See Sights
Nidaros Cathedral
One of the most significant historical landmarks in Trondheim, the Nidaros Cathedral, is the largest medieval church in Scandinavia. Steeped in Trondheim's history and culture, it is a must-visit attraction for anyone exploring the city.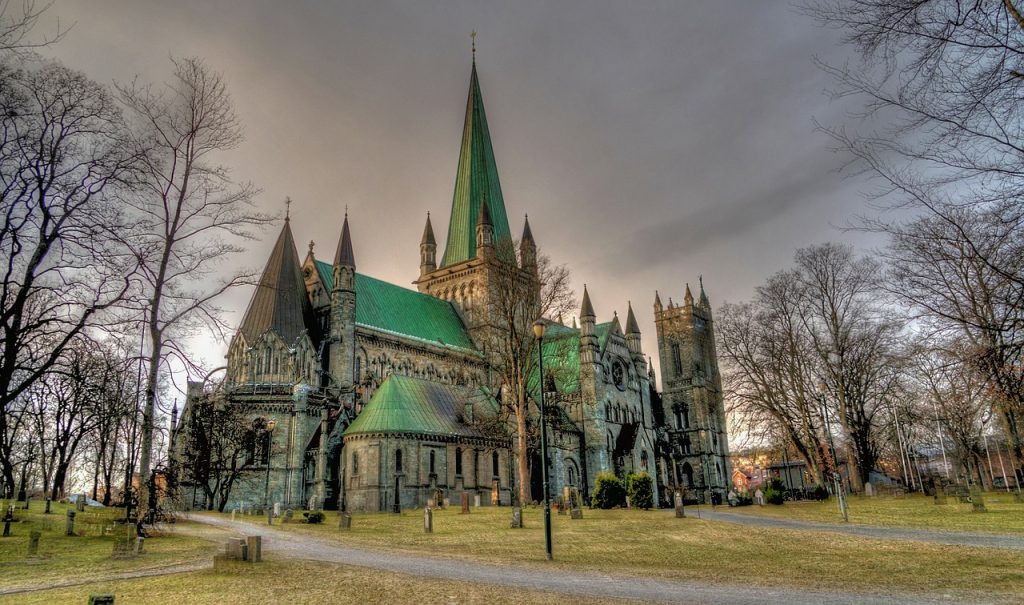 Nidaros Cathedral: https://www.nidarosdomen.no/en
Bakklandet Neighborhood
Take a leisurely stroll through the charming Bakklandet neighborhood, with its picturesque wooden houses, cozy cafes, and quaint shops. This area is perfect for those looking to experience the authentic atmosphere of Trondheim.
Bakklandet: https://www.visittrondheim.no/en/see-do/bakklandet
Trondheim Museums: Delve into History
Sverresborg Trøndelag Folk Museum
Explore Trondheim's history by visiting the Sverresborg Trøndelag Folk Museum, which showcases the region's cultural heritage through fascinating exhibits and an open-air museum featuring traditional Norwegian buildings.
Official website: https://sverresborg.no/english/
Rockheim
Music enthusiasts will love Rockheim, a modern museum dedicated to Norwegian popular music from the 1950s to the present day. Interactive exhibits and music-related memorabilia make for a fun and educational experience.
The official website for Rockheim, the National Museum of Popular Music in Trondheim, Norway, is: https://rockheim.no/en
Things to do in Trondheim: Unique Experiences
Take a Bike Tour
Trondheim is a bike-friendly city, and one of the best ways to explore its attractions is by taking a guided bike tour. Cycle along the picturesque streets and visit popular sights like the Old Town Bridge, Nidaros Cathedral, and Kristiansten Fortress.
Explore Trondheim Nightlife
Trondheim nightlife is vibrant and diverse, offering everything from lively bars and clubs to intimate live music venues. Enjoy a night out in the city by sampling local beers at a traditional pub or dancing the night away at a trendy club.
Trondheim Restaurants and Cafes: Savor Local Flavors
Credo Restaurant
Indulge in a delicious meal at Credo, one of Trondheim's finest restaurants, where locally-sourced ingredients are transformed into exquisite dishes. This Michelin-starred restaurant is perfect for a special occasion or simply experiencing the best of Norwegian cuisine.
Soldaten Svejk
For a more casual dining experience, visit Soldaten Svejk, a popular pub offering a wide selection of beers and traditional Czech-inspired dishes. Relax in the cozy atmosphere while enjoying hearty meals and good company.
Trondheim Shopping: Discover Local Treasures
Trondheim Torg
Located in the heart of the city, Trondheim Torg is the largest shopping center in the region, featuring over 70 stores and boutiques. Here, you can find everything from international brands to unique local products.
OiOi! Design Market
For those seeking more specialized shopping experiences, OiOi! Design Market showcases a curated selection of Norwegian designs, crafts, and artwork. Discover high-quality, unique items that make for memorable souvenirs or gifts.
Trondheim Hotels and Accommodations: Rest in Comfort
Britannia Hotel
Experience luxury at its finest at the Britannia Hotel, a historic hotel offering elegant rooms, top-notch service, and a convenient location in the city center. This hotel is an excellent choice for those seeking a lavish stay in Trondheim.
Trondheim Vandrerhjem
For budget-conscious travelers, Trondheim Vandrerhjem is a cozy hostel offering comfortable accommodations and a friendly atmosphere. The central location and affordable rates make it is an ideal option for exploring the city without breaking the bank.
Check also: Norway Travel Budget: A Comprehensive Guide
Conclusion
With its rich history, stunning architecture, and vibrant atmosphere, Trondheim is a must-visit destination for travelers exploring Norway. Our Trondheim city guide has provided you with an overview of the top attractions, experiences, and hidden gems to discover during your stay. Whether you're a history buff, a food lover, or simply seeking a beautiful city to explore, Trondheim has something for everyone. Start planning your visit today and create unforgettable memories in this charming Norwegian city.