Discover the Magic of the Northern Lights in Norway
The Northern Lights, also known as Aurora Borealis, are one of nature's most spectacular phenomena. Witnessing the sky painted with ethereal, dancing colors is a dream for many travelers. In this article, we'll explore the best time to see the Northern Lights in Norway, the top places to visit, and how to make the most of your Northern Lights holidays in Norway.
Best Time to See Northern Lights in Norway: The best time to see Northern Lights in Norway typically falls between late September and late March. During this period, the nights are longer, and the skies are darker, offering optimal viewing conditions. However, it's important to remember that witnessing the Aurora Borealis is never guaranteed, as it depends on solar activity and weather conditions. Checking the Northern Lights forecast for Norway before your trip can help you plan your itinerary better.
Best Places to See Northern Lights in Norway: Norway is home to numerous locations that offer stunning views of the Northern Lights. Some of the best places to see the Northern Lights in Norway include:
Tromsø – Known as the "Gateway to the Arctic," this city is a popular starting point for Northern Lights tours in Norway.
Lofoten Islands – This picturesque archipelago is not only famous for its dramatic landscapes but also for its excellent Aurora Borealis sightings.
Svalbard – Located halfway between mainland Norway and the North Pole, Svalbard offers a unique Arctic experience and a chance to see the Northern Lights.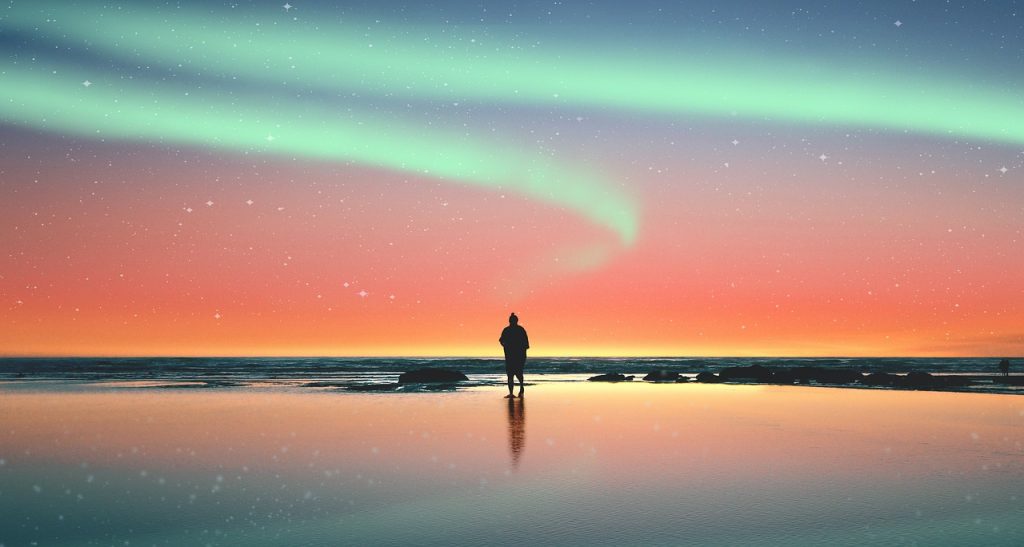 Northern Lights Tours and Cruises in Norway
A Northern Lights tour in Norway can help you optimize your chances of seeing the spectacular phenomenon. Many guided tours are available, with knowledgeable guides who are familiar with the best viewing spots and can provide photography tips. Alternatively, consider a Northern Lights cruise in Norway, which offers a unique perspective from the water while sailing along the stunning Norwegian coastline.
Tips for Northern Lights Photography in Norway
Capturing the perfect Northern Lights photo can be challenging, but with the right equipment and settings, you can create a stunning memory of your visit. Here are a few tips for Northern Lights photography in Norway:
Use a tripod to keep your camera steady.
Set your camera to manual mode and adjust the aperture, shutter speed, and ISO settings accordingly.
Experiment with different compositions, including foreground elements like trees or mountains.
Conclusion
Visiting Norway to witness the Northern Lights is an unforgettable experience. By researching the best time to see Northern Lights in Norway, choosing the right location, and considering guided tours or cruises, you can maximize your chances of seeing this incredible natural phenomenon. Don't forget to bring your camera and follow our photography tips to capture the magic of the Aurora Borealis.