Norway Public Transportation: A Comprehensive Guide
Norway, known for its spectacular fjords and northern lights, also boasts an efficient public transport system. Whether you're planning to visit Oslo, Bergen, Trondheim, or Stavanger, understanding how to use public transport in Norway can enhance your travel experience significantly.
Understanding Norway's Public Transport System
Public transportation in Norway is both modern and extensive. It comprises buses, trams, trains, and ferries, servicing cities and rural areas alike. Tickets are generally interchangeable between different types of transport within the same region, making Norway's public transport system incredibly user-friendly.
In cities like Oslo and Bergen, public transportation is a preferred mode of travel. The Oslo public transportation system, for example, is robust and punctual. The same can be said about Bergen public transportation, Trondheim, and Stavanger, each having a network of buses, trams, and ferries that allow easy exploration of the cities and their surroundings. The Ruter website provides comprehensive information about timetables, routes, and fares in the Oslo and Akershus region, while the Skyss website covers the Bergen area.
Norway Train Travel
Norway's train travel is a fantastic way to enjoy the country's stunning scenery at a leisurely pace. Trains connect all major cities and allow for convenient public transportation between Norwegian cities. The official website of Vy, formerly the Norwegian State Railways (NSB), provides detailed information about train services across the country.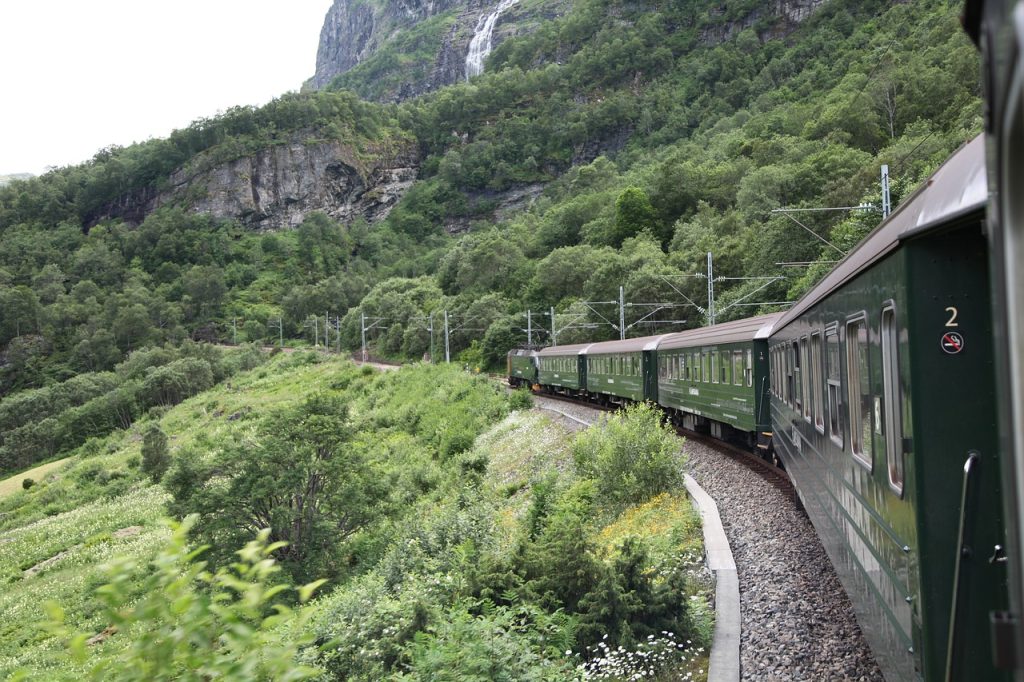 Norway Ferry Services
Norway's ferry services are an integral part of the country's transport system, given the country's extensive coastline and numerous fjords. Ferries transport both passengers and vehicles, with services becoming more frequent during the summer months. The Norwegian Coastal Administration provides a detailed list of ferry operators along the coast.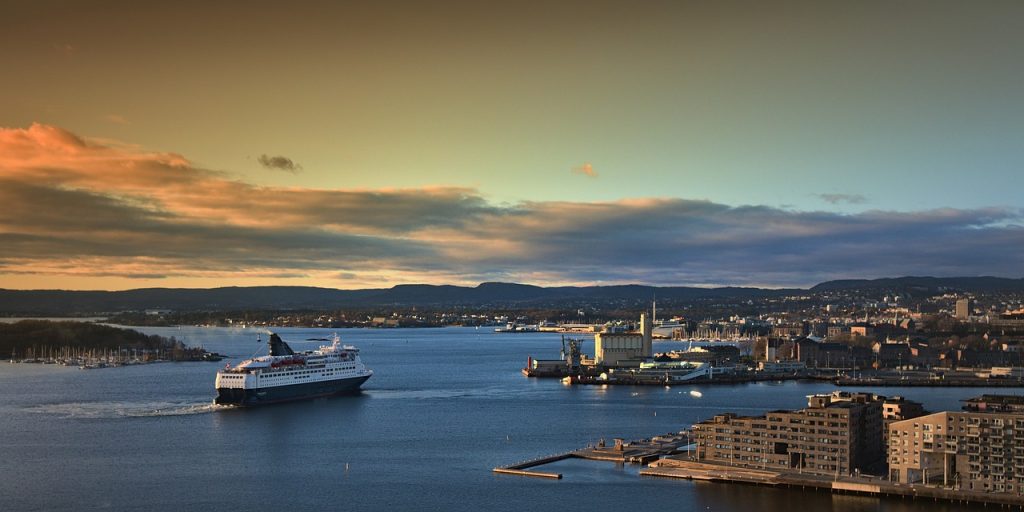 Cost and Tickets
The public transportation cost in Norway varies based on the region and type of transport. In general, it's possible to buy individual tickets or a public transport pass in Norway for unlimited travel within a certain period. Tickets can be purchased from machines at stations, online, or via the Norway public transportation app, available for most major cities.
Is Public Transportation in Norway Good?
In short, yes. With its reliability, coverage, and frequency, public transportation in Norway is good and can be the preferred travel method for locals and tourists alike.
Whether you're planning a fjord tour, a city excursion, or a cross-country adventure, understanding how to use public transport in Norway will undoubtedly enhance your Scandinavian experience. For additional resources, check out this comprehensive Norway transportation guide here.
Remember to always have a valid ticket when you travel. Enjoy your journey through Norway using its efficient public transportation!
Norway Bus Services
Buses form the backbone of public transportation in Norwegian cities like Oslo, Bergen, Trondheim, and Stavanger. The bus networks are extensive and reliable, with frequent services operating during the day and reduced schedules at night. For inter-city travel, long-distance buses provide an economical alternative to trains. Providers such as NOR-WAY Bussekspress operate numerous routes across the country.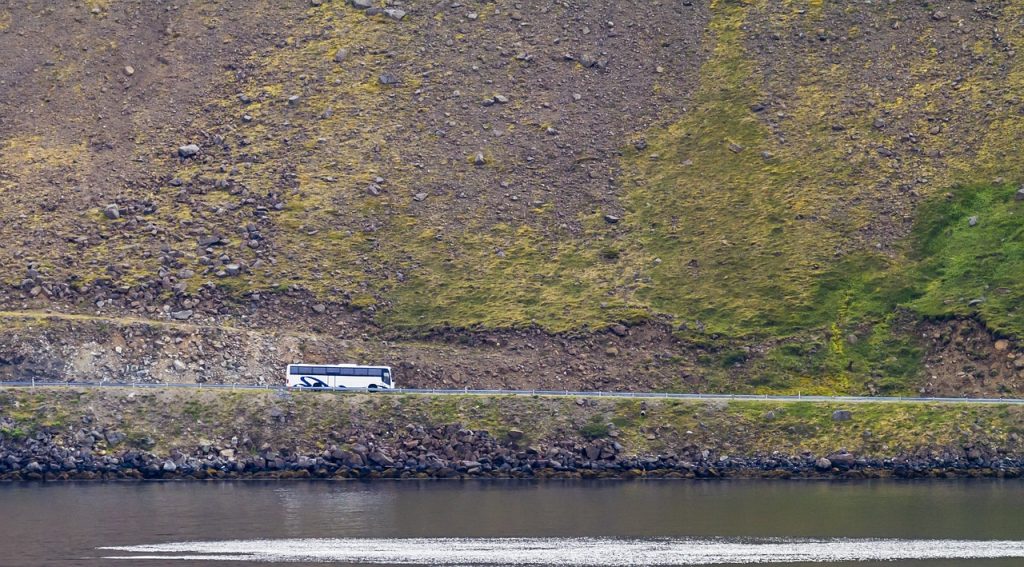 Trams and Metro in Oslo
Oslo stands out with an additional layer of public transportation: trams and the metro, locally known as T-bane. These services are operated by Ruter and are an efficient way to navigate the city. The T-bane has six lines that cover a vast area of Oslo and reach into the suburbs. Trams provide a more scenic city experience and are excellent for short distances. Timetables and routes can be found on the Ruter website.
Norway Public Transportation Card
If you plan on using public transportation extensively during your stay, consider purchasing a transportation card. The transportation card offers unlimited travel within the respective zones and time frame, which can be a week or a month. The card can be purchased and topped up at various sales outlets, online, or via the respective public transport apps.
Taxis in Norway
Taxis are also part of Norway's public transportation system. They are comfortable and reliable but can be quite expensive. Taxis can be hailed on the street, picked up from taxi stands, or booked via phone or app. Note that prices can vary significantly between companies.
Sustainable Public Transportation in Norway
Norway is a global leader in sustainable practices, and its public transportation is no exception. Many of Norway's buses, ferries, and taxis have transitioned to electric power, contributing to a greener travel experience.
Understanding and navigating Norway's public transportation system can seem daunting at first, but it's actually straightforward and user-friendly. With a bit of planning, it can be one of the best ways to explore the stunning landscapes and vibrant cities Norway has to offer. Don't forget to use Entur for a complete guide to planning your journey on all forms of public transport throughout Norway.
Car Ferries in Norway
An integral part of Norway's public transportation system is the country's extensive network of car ferries. These vessels connect coastal and fjord regions where bridges and tunnels would be impractical. Ferries are a common sight, especially along the western coast and in the fjord districts.
For example, the famous Geirangerfjord, a UNESCO World Heritage Site, is best accessed via ferry. The journey itself is an experience, offering breathtaking views of towering cliffs and cascading waterfalls.
For more information about routes, schedules, and tickets, visit the Fjord1 website, one of the largest ferry operators in Norway.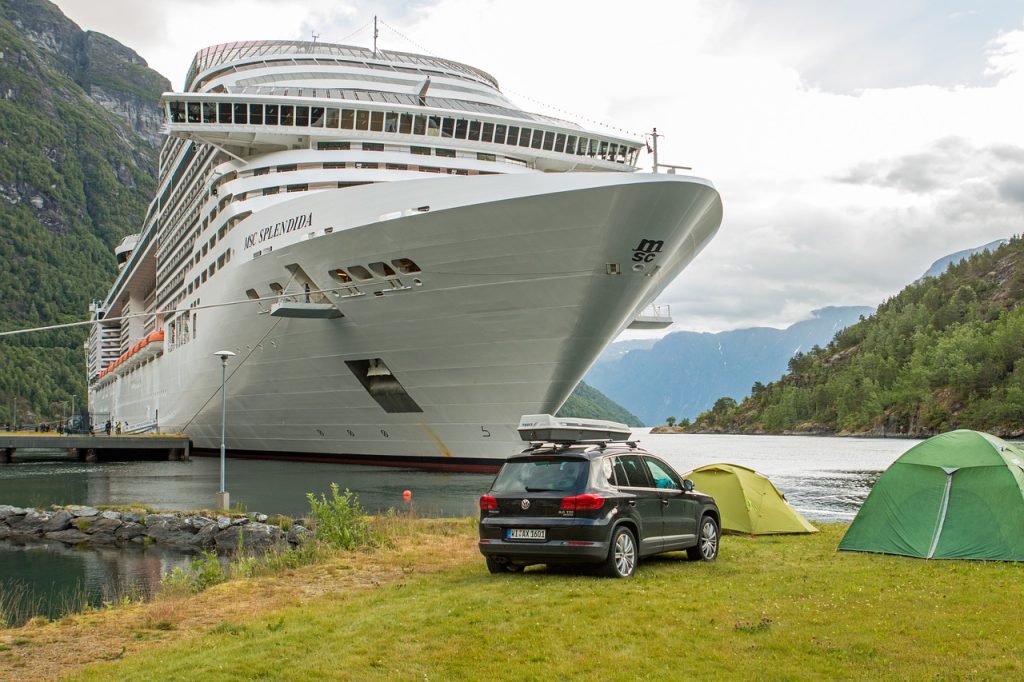 Cycling in Norway
While not traditionally considered public transport, cycling is a popular mode of travel in many Norwegian cities, which have invested heavily in cycling infrastructure. Cities like Oslo, Trondheim, and Bergen have bike-sharing programs, making it easy for both locals and tourists to get around. Oslo's bike-sharing program, operated by Oslo City Bike, is particularly extensive and user-friendly.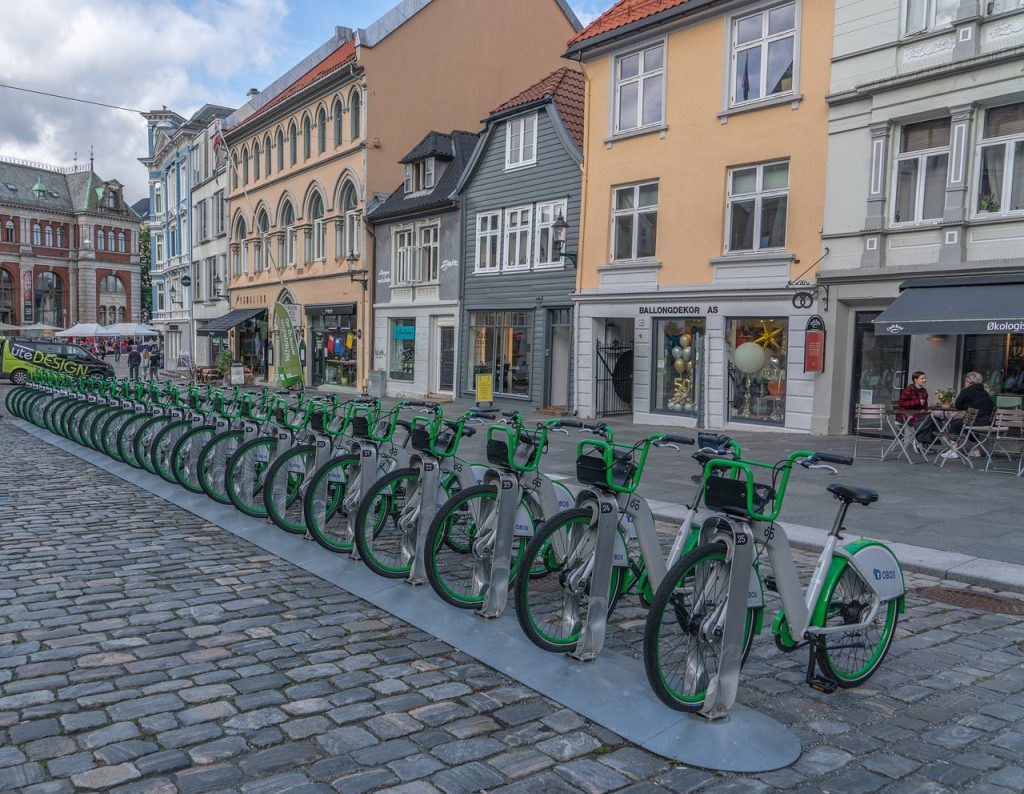 Conclusion
Whether by bus, tram, ferry, or bike, Norway's public transportation offers a range of options for getting around. Remember to plan your journeys, take advantage of multi-trip cards or passes if you're traveling frequently, and don't forget to enjoy the journey — with Norway's stunning natural beauty, getting there is truly half the fun!