Lofoten Islands: Norway's Paradise for Nature Lovers and Photographers
The Lofoten Islands, located in northern Norway, are one of the most picturesque and enchanting places in the world. This archipelago, consisting of islands with steep mountain peaks, pristine beaches, and traditional fishing villages, attracts nature lovers, tourists, and photographers from all over the world.
Getting to Lofoten Islands
There are various ways to get to the Lofoten Islands, depending on your preferences and budget. The most popular options are by plane, ferry, car, or bus. Flights from Oslo land at airports in Leknes and Svolvær. Ferries operate between Bodø and Moskenes, while cars can access the islands via the scenic E10 route.
Lofoten Islands Weather – When to Visit
The best time to visit the Lofoten Islands depends on your interests and preferences. In summer (June-August), temperatures are moderate, days are long, and landscapes are in full bloom. This is an excellent time for hiking, camping, and sightseeing. In winter (December-February), you can experience the Northern Lights phenomenon and try your hand at skiing or snowboarding.
A Variety of Attractions: What to Do in Lofoten Islands
The Lofoten Islands offer a wide range of attractions and things to do. Mountain hiking is one of the main ways to explore the beauty of these islands. Additionally, you can try fishing, kayaking, diving, cycling, or rock climbing.
Lofoten Islands Hotels and Camping
There is a variety of accommodation options on the Lofoten Islands, ranging from hotels and guesthouses to camping sites and traditional fishermen's cabins called "rorbuer." These options cater to different budgets and preferences, ensuring a comfortable stay while you explore the islands.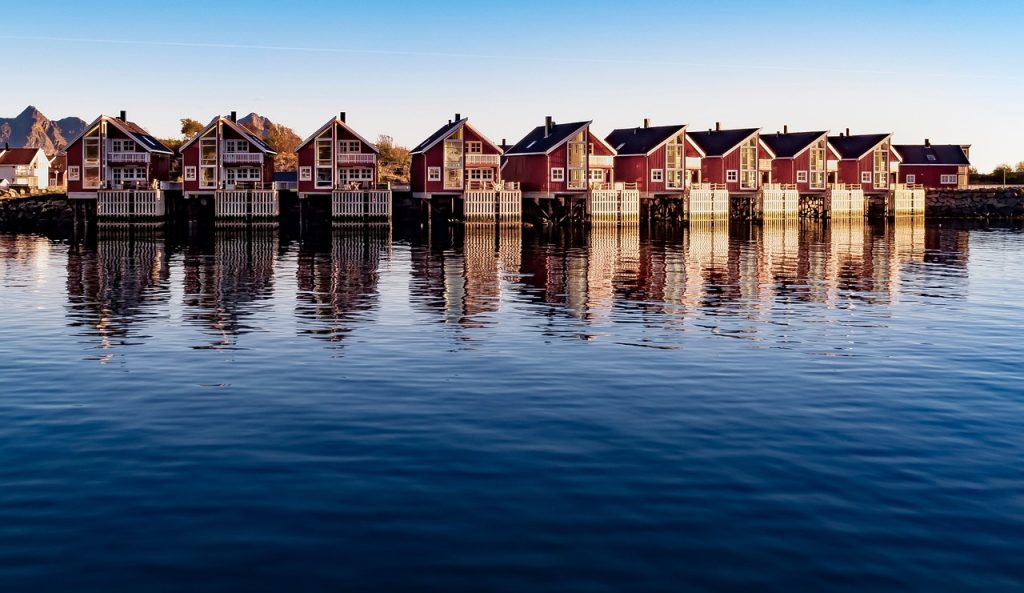 Lofoten Islands Photography
The Lofoten Islands are a photographer's dream, with stunning landscapes, unique lighting conditions, and picturesque villages. Whether you are an amateur or a professional, you will find endless opportunities to capture breathtaking images.
In conclusion, the Lofoten Islands are a must-visit destination for nature lovers, photographers, and anyone looking for a unique and unforgettable experience. With a variety of activities, accommodation options, and picturesque scenery, this Norwegian paradise is sure to leave a lasting impression.