Skiing in Norway: A Winter Wonderland Adventure
Norway, the birthplace of skiing, offers a unique and unparalleled skiing experience. With world-class ski resorts, an extended skiing season, and diverse terrain, it's no surprise that Norway is a top destination for ski enthusiasts worldwide.
Best Ski Resorts in Norway
Whether you're a seasoned skier or a beginner, Norway has a ski resort that's perfect for you. One of the most popular is Hemsedal, known as the 'Scandinavian Alps,' due to its impressive height and varied terrain. For families, Trysil is a great option with its child-friendly slopes and facilities.
If you're into cross-country skiing, Norway boasts vast networks of trails. The town of Lillehammer, for instance, offers over 350 kilometers of cross-country trails.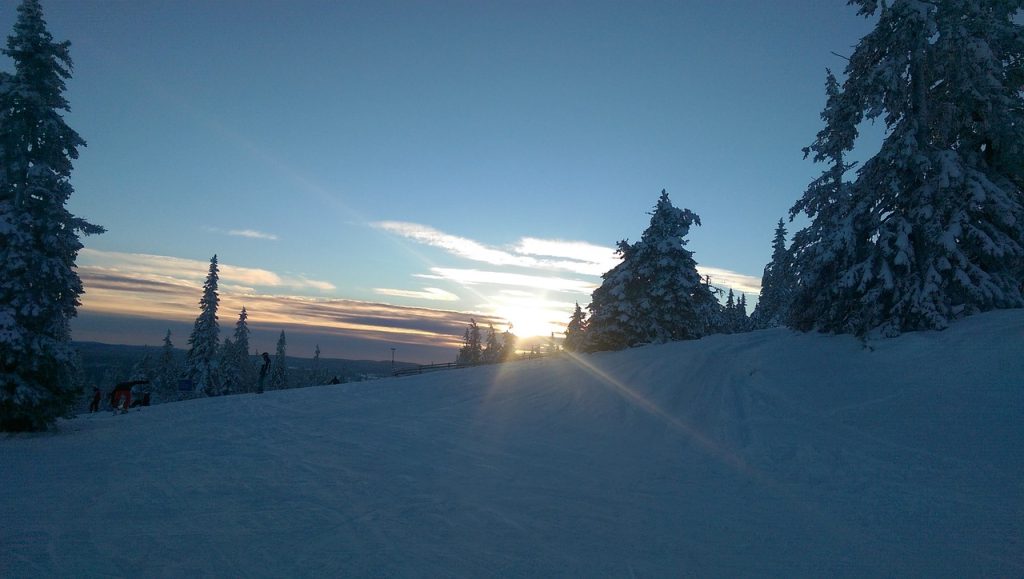 Norway Skiing Season
Norway's skiing season is one of the longest in Europe, typically running from November to late April. The best time for skiing in Norway depends on the type of skiing you're after. For downhill skiing, the peak season is from February to April, while for cross-country, the snow conditions are often best in late winter and early spring.
Skiing in Norway for Beginners
If you're new to skiing, Norway is an excellent place to start. Many Norwegian ski resorts offer ski schools with English-speaking instructors and gentle slopes perfect for beginners. The country's focus on safety and enjoyable skiing experiences make it a top destination for first-time skiers.
Norway Family Ski Resorts
For a family ski holiday, Norway stands out with its family-friendly resorts. Resorts such as Geilo and Beitostølen prioritize families with their wide range of activities, children's ski areas, and excellent ski schools.
Norway Skiing Packages
To make the most of your skiing holiday in Norway, consider a skiing package. These often include accommodation, ski passes, and sometimes even ski rentals and lessons. They can be a cost-effective way to experience the best of Norway's skiing offerings.
Ski Rental in Norway
If you don't have your equipment, don't worry. Ski rental in Norway is easy and accessible. Most ski resorts have rental services where you can rent everything you need, from skis and snowboards to helmets and boots.
Norway Skiing vs. the Alps
While the Alps might be more famous, Norway offers a unique skiing experience. With its stunning natural beauty, fewer crowds, and the chance to see the Northern Lights, skiing in Norway is an adventure you won't want to miss.
In conclusion, skiing in Norway offers something for everyone. From world-class resorts to beautiful cross-country trails, and from the extended season to the family-friendly facilities, Norway is a winter wonderland that will make your skiing holiday truly unforgettable. Start planning your Norway skiing adventure today!
Off-Piste Skiing in Norway
For those looking for a more adventurous skiing experience, Norway offers fantastic off-piste skiing opportunities. The Lyngen Alps in Northern Norway are renowned for their excellent off-piste and ski touring options, providing spectacular views of the surrounding landscapes. But remember, off-piste skiing can be dangerous and should only be undertaken by experienced skiers or with a professional guide.
Telemark Skiing: Norway's Gift to the World
Telemark skiing, named after the region in Norway where it originated, is a unique style of skiing that combines elements of alpine and Nordic skiing. Norway offers plenty of opportunities to try this unique and exhilarating style of skiing, with ski resorts such as Telemark offering specialized trails and classes.
Night Skiing in Norway
Norway's high latitude means it has long hours of darkness in the winter, but that doesn't stop the fun. Many ski resorts in Norway offer night skiing under the lights, providing a different and enchanting perspective on the slopes. Imagine skiing under a starlit sky, and if you're lucky, the aurora borealis might even put on a show for you!
Biathlon: The Norwegian Love Affair
Biathlon, a sport that combines cross-country skiing and rifle shooting, has a special place in the hearts of Norwegians. It's a major winter sport in Norway, and you can often find biathlon events happening during the winter season. If you're a fan or interested in the sport, watching a biathlon event in Norway is a must.
In conclusion, skiing in Norway is more than just a sport. It's a way of life, deeply ingrained in the country's culture. Whether you're a beginner or an expert, prefer the groomed slopes or the backcountry, you'll find that Norway offers a skiing experience unlike any other. From its world-class facilities to its breathtaking natural beauty, skiing in Norway is an adventure that will leave you with unforgettable memories.