Norway's Largest Companies: A Look at the Nation's Economic Giants
Norway, renowned for its breathtaking landscapes, is also home to some of the world's most successful companies. The country's robust economy is backed by diverse industries, ranging from oil and gas to technology and renewable energy. In this article, we will delve into some of Norway's largest companies, shedding light on the top companies in Norway and the sectors they represent.
Norway's Biggest Employers
Equinor
As one of the leading industries in Norway, the energy sector contributes significantly to the country's GDP. Equinor, formerly known as Statoil, is a Norwegian multinational energy company specializing in oil and gas. Equinor is one of Norway's biggest employers and is recognized globally for its sustainable approach to the energy sector. You can learn more about Equinor on their official website.
Norsk Hydro
Norsk Hydro is one of the largest aluminum and renewable energy companies in the world. The company plays a significant role in shaping Norway's economy and is a major player in the global aluminum industry. Visit the Norsk Hydro website for more information.
Leading Tech Companies in Norway
Norway's tech industry is thriving, with numerous tech start-ups and established firms paving the way. Here are a couple of noteworthy mentions:
Opera Software
Opera Software, the company behind the popular Opera browser, is one of the largest tech companies headquartered in Norway. It has made significant contributions to the tech industry and continues to innovate. Check out the Opera Software website for more.
Visma
Visma is another successful tech company in Norway, offering software, commerce solutions, retail IT solutions, and IT-related projects and consulting. Visit the Visma website to learn more about their services.
Norwegian Renewable Energy Companies
Norway is a leader in renewable energy, with several large companies dedicated to sustainable solutions. Statkraft, for example, is a state-owned hydropower company and is Europe's largest generator of renewable energy. You can find more details on their official website.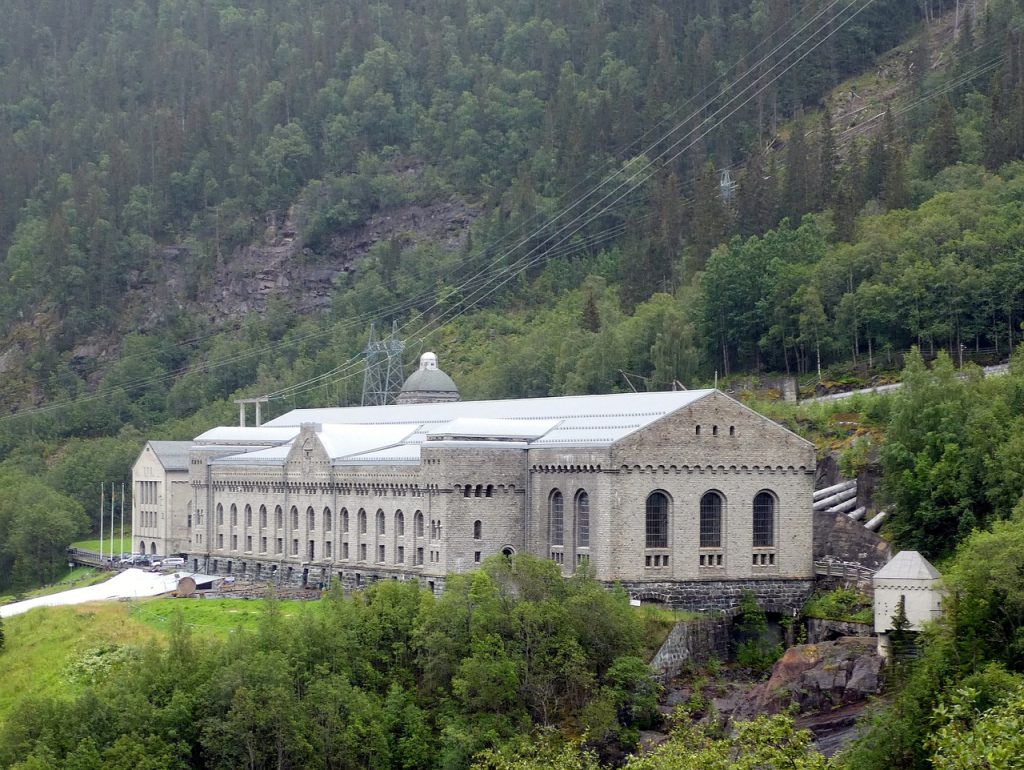 Wrap Up
These are just a few of Norway's largest companies contributing to the nation's economy. From the traditional oil and gas sector to the burgeoning tech industry and the future-facing renewable energy sector, Norway boasts a healthy mix of companies and industries. Whether you're looking into Norway's major exporters or seeking opportunities with Fortune 500 companies in Norway, the country offers a dynamic business landscape.
Norway's Financial Sector
A discussion about Norway's largest companies would be incomplete without mentioning the financial sector. Here are a couple of the most influential financial institutions in Norway:
DNB ASA
DNB ASA is the largest financial services group in Norway. The group offers a full range of services, including loans, savings, advisory services, insurance, and pension products for retail and corporate customers. DNB ASA is a leading player in the Nordic region's financial ecosystem. Check out the DNB ASA website for more information.
Storebrand ASA
Storebrand ASA is a Norwegian financial services company dealing in insurance, banking products, and pension savings. It's one of the largest asset managers in Norway and plays a crucial role in the country's financial stability. You can learn more about Storebrand ASA on their official website.
Conclusion
Norway's economic landscape is diverse, with significant contributions from various sectors, including energy, technology, financial services, and more. This diversity makes it one of the most resilient economies in the world. If you're considering doing business in Norway, these companies offer a glimpse into the country's economic fabric, providing insight into potential opportunities and partnerships.